Get free "
Argument of Asa Bird Gardner, counsel for government, after conclusion of the evidence in the case of Fitz-John Porter before the Board of Army officers at West Point, January, 1879.

" by

Gardiner, Asa Bird

EPUB, MOBI, PDF, TXT, Kindle
---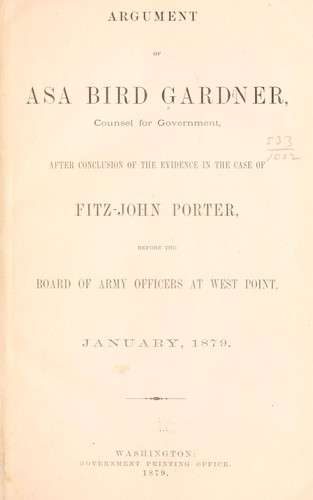 Free Find Ebook
The book was published in

1879
Book description:
Publisher:
Govt. Print. Off.
.
Date:
1879.
Place:
Washington
---
This book describes the following items:
Bull Run, 2nd Battle Of, Va., 1862,